Therapists
Susan Toth Eggener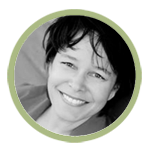 Email: Susan
(573) 214-1866
Susan graduated from Ohio State University with an International Studies major and a minor in Anatomy.
Susan graduated from the Massage Therapy Institute of Missouri in 2005, and previously taught Anatomy and Sports Massage at the Columbia Area Career Center's Massage School. Her continuing education classes include hip and shoulder stabilization techniques. She has spent several years living abroad, and engaging in such things as jewelry making and book-selling in London, Seattle, Cleveland, and San Francisco. Susan's other interests include participation in a community garden, cooking, yoga, friends, family and an artisan of tea tree- based Swirl Soaps of Columbia. Her children are Gus and Rosalind.
Dawn Flinchpaugh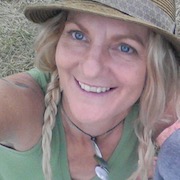 Email: Dawn
(641) 780-2934
Dawn attended the Body Wisdom Massage Therapy School in Des Moines, IA in 2008. She specializes in Therapeutic and Sports Massage and also has experience working as a massage therapist in Hospice settings. She listens to your needs and addresses the areas of discomfort with rhythmic, long strides and palpation. A medium to firm pressure is used. From origin to insertion she will provide relief.
Her philosophy of massage: "Our body carries history, each person deserves empathy."
Dawn graduated from Buena Vista College in Iowa with a BA in Elementary Ed, as well as receiving an Art Endorsement and Coaching Certificate. She has coached girls softball and boys basketball. She has raised two daughters and lives on a farm in Missouri with her husband where she helps with sheep, gardening, and running the Earth/Sun House ABB.
Being grateful and with good intention, the massage begins.
Corri Flaker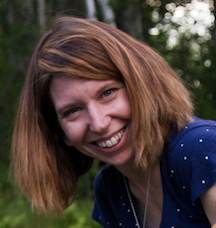 Email: Corri
(573) 673-8087
Corri has joined Kindred Collective - 2800 Forum Blvd Suite 2 - A ground-level location, close to the MKT Trail, with parking right out front. .
Corri is trained through the Upledger Institute in CranioSacral Therapy and is a member of the International Alliance of Healthcare Practitioners (IAHP.com). She's practiced CranioSacral Techniques on her clients since 2009. This gentle technique allows Corri to tune into the subtle releases in the body and helps clients develop a stronger awareness of themselves. She treats headaches, migraines, TMJ, whiplash, concussions, depression, anxiety, autoimmune diseases, and spinal cord injuries. In addition to maintaining a thriving practice, she instructs at the Columbia Area Career Center Massage School. She earned a Bachelors Degree from the School of Natural Resources at MU in 2006, but soon realized her true calling was to address the wellness of the people within her community, and received her massage education from the Massage Therapy Institute of Missouri in 2009. Work-related interests include: Mental Health, Nutrition, and Body Mechanics. She volunteers at her Community Radio Station, 89.5fm KOPN Columbia, and enjoys her free time in nature with her husband and two young kids.
Book an appointment with Corri or purchase a gift certificate:
Massage Benefits
Improves Circulation
Increases awareness of the body
Prevents and relieves muscle spasms and cramps
Softens and relaxes overused muscles
Stimulates the lymphatic system helping to eliminate wastes and improve the immune system
Promotes tissue regeneration, reducing scar tissue and stretch marks
Stimulates the central nervous system to promote relaxation and relieve stress